Self Supporting Towers
We are leading manufactures Telecommunication /Microwave /Communication Towers. We are an ISO 9001:2008 certified company. We deal in Design, Fabrication, Hot-Dip Galvanization, Foundation, Erection, Painting and maintenance of Telecommunication/Microwave/Communication Towers. These towers are precision designed to deliver long lasting performance even in toughest working conditions. The optimization of manufacturing facilities and incorporation of top standard accessories ensure the effective functionality of these towers. These towers are carefully engineered to handle the medium to heavy-duty applications.
These Telecommunication/Microwave/Communication Towers can be constructed in many ways, but most efficient use of material will be achieved by using Open Lattice Steel Structure.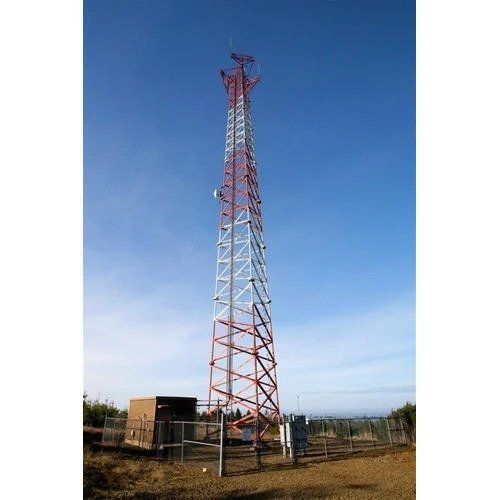 We offer following Self Supported Lattice Towers:
Based on cross section
Square Towers
Rectangular Towers
Triangular Towers
Delta Towers
Based on type of sections used for construction
Angular Towers
Tubular Towers
Hybrid Towers (Legs Tubes & Bracings Angles)
Based on placement of towers
Ground Based Towers (GBT)
Roof Top Towers (RTT)